Blog Archives
In Pokhara, we asked the guide to locate any mosque nearby the Lake Side instead of conducting City Tour in Pokhara. After about 30 minutes going around and asking local folks, we finally met Jame Masjid Aqsa at Pokhara-13, Miyapatan. The local muslim claimed that they have been here for 500 years. Almost 20 years ago, this place was very famous by the name Kundahar, but Kundahar is bigger than Miyapatan. According to the history, "Miya" is respective title of local mountainous Muslim given by other communities and "Patan" means the ground. We can easily guest the historical fact that Miyapatan means the land used by Muslim.
We can't explore the mosque as there was on going renovation being held, several section of the mosque are closed due to that.
It was at this mosque I met a Muazin & Mr Mohamed Shafie, 81.
The Muazin however politely denied to be taken photograph when I asked. There's no activity at the mosque at that moment but he mentioned that there is a Madrasa nearby which he volunteered to guide us to the Madrasa.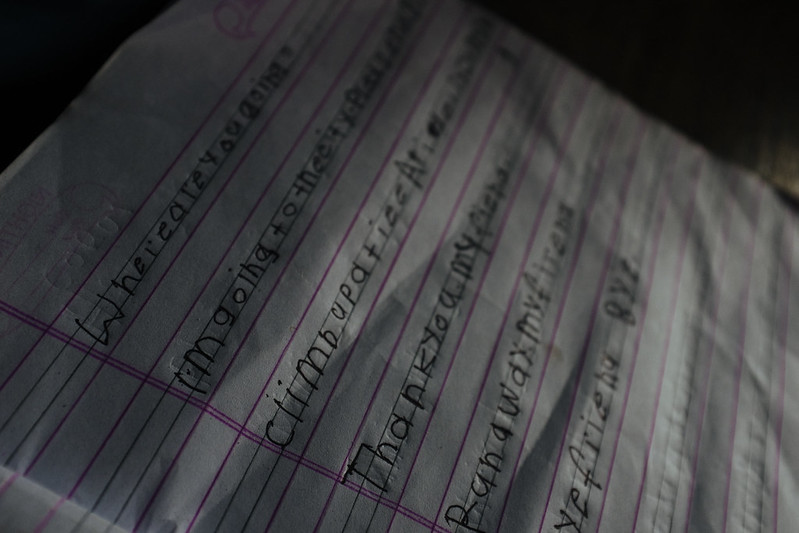 After few shots of the school and its environment, I suddenly became weak and I can't continue shooting or do anything even just looking at the kids. Then, there was tears in my eyes, I put myself as a father of the kids where we don't have other option to offer for the best education for our kids due to poor economic status. There were many out there where parent couldn't afford their children to school. But you don't have an option. As a father, I couldn't accept this kind of failure.
The school conduct only 2 hours a day for religious teaching and the remaining time if for national education. There is about 200 student and only 3 teachers.